AltStore app is one of the best ways of installing unofficial iOS apps and emulators, without jailbreaking your iPhone.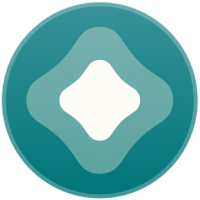 You can download the Altstore app using the links below.
Requirements:
Your iPhone or iPad
Windows or a Mac computer
Connection cable for your iOS device
iTunes
For Windows users, you must install iTunes via the Apple website. If you have installed it via the Microsoft store, delete it and click on one of the links below to download it again.
How to Install AltStore:
First, plug your iOS device into your computer using the correct cable
Open your computer browser and download AltServer using one of the links above
Make sure you choose the right download for your operating system. Unzip and install them on your computer.
Run AltServer after the installation is complete
If you are using a Mac, go to the toolbar and click on AltServer > Install AltStore; pick your device from the list
If you are using Windows, go to the bottom of the screen, open the icon tray, click the AltServer icon and hover the mouse above Install AltStore; pick your device
Once AltStore is installed, make sure AltServer is running and keep your device plugged into your computer
Go to your phone, open AltStore, and download the apps or games you want.
If you run into trouble, check out our Troubleshooting section later in the article
Note: Whenever you want to install an app onto your device using AltStore, you must connect your device to your computer and open AltServer. The same applies to updating the apps.
How to Use AltStore App:
Launch AltStore – if you get an untrusted developer error, open Settings > General and go to Profiles. Click and trust the AltStore profile and open the app again
Use your Apple ID and password to sign into AltStore ( you can also use an app-specific password, but you must use the same one you used when installing AltStore via AltServer )
Tap Settings > Account > Sign In and sign in
Tap on Browser, choose an app and tap FREE next to it to install it
Once installed, you can use it on your iPhone or iPad just like any other app
How to Install IPA Files using AltStore:
Download the IPA file you want from the internet onto your iOS device
Tap the AltStore icon to open the app in AltStore and install it
If that doesn't work, tap the icon you see here
Launch the app using AltStore and install it
Another way is to open AltStore, tap on the + in the top-left corner, and go to the Downloads section – you should see the IPA file
Tap it and install it; you will see all your installed files in My Apps, showing as 'Sideloaded.'
Pros and Cons of Using AltStore:
There are a few pros and cons to using the AltStore app:
Pros:
You don't need to jailbreak
It's free
The app certificates don't get revoked. Because each user is creating developer certificates of their own, Apple cannot revoke them as they do with other apps
Cons:
You can only have three apps active at any one time
You need your computer to run the companion app, AltServer, to install AltStore on your device and re-sign the app every seven days
To ensure you get an untethered experience, you must enable Wi-Fi sync on iTunes, and you must refresh the app once every seven days to continue using it
Troubleshooting Tips:
There are three error messages you may get here – "Installation Failed, You Are Not a Member of any Development Team" or "Incorrect Apple ID or Password," or you may get one that reads "Your Development Team Has Reached the Maximum Number of Registered Devices".
Whichever one you get, open https://appleid.apple.com, tap on the App-Specific password option, and generate a password. The errors occur because your Apple ID is protected with Two-Factor Authentication.
"Could Not Find AltServer" Error When Trying to Refresh Apps
This is telling you that AltServer is not on your Wi-Fi network. You must use the same network on your computer and your iOS device. If you are using the same network, your firewall and network may be stepping in and blocking AltServer. Configure your network in a way that it will discover your device on the correct network.
Frequently Asked Questions:
To finish, these are some of the more common questions we get about AltStore:
It is an alternative to the iOS app store for the iPhone, iPad, or iPod Touch, allowing the installation of unofficial apps without having to jailbreak. However, AltStore is not built using enterprise certificates, like other similar stores, are, so it cannot be revoked by Apple.
Is AltStore a Jailbreak App?
No, AltStore is NOT a jailbreak. It is an app that signs and installs unofficial apps to your device.
How Does the AltStore app work?
Riley Testut is responsible for bringing us AltStore, and he built it using a feature provided to developers by Apple. The feature allows for apps to be tested before they go for submission into the official store. The apps are self-signed on the user's computer, rather than using enterprise certificates that can easily be revoked. However, this does limit you to just three apps – AltStore is one of those so you can install no more than two apps using it.
What Apps are Included in AltStore?
AltStore doesn't really have many apps in it, but more are expected shortly. These are the most downloaded ones:
You can install external IPA files via the internet, though, so your choice is pretty much unlimited.
No, because it doesn't use enterprise certificates. Basically, each user has their own signing certificate, which cannot be revoked – all you have to do is remember to refresh the app once every seven days.
How Do I Use AltStore without Problems?
Ensure AltServer is set to automatically launch whenever you switch on and log into your computer
When your computer is not in use, don't switch it off; leave it in Sleep mode with your iOS device connected – this can be done overnight when you are not using your device. |This will ensure your apps are refreshed
Make sure your open AltStore once every one or two days – iOS will then prioritize it for app refreshes
The way AltStore is designed is that it will check the apps a few times every week. By ensuring your computer is connected and activated regularly, you can keep things running smoothly without any hassle.
Why Do I Need My Apple ID to use AltStore?
The way the app has been built means that anyone who has a valid ID can install apps onto their devices for testing purposes. This is a feature that Apple provides developers and, because the developer used it in the app, using your Apple ID ensures that AltStore and the Apple servers can communicate and get the apps installed onto your device.
So, Why Do the Apps installed using AltStore Need Refreshing Every Seven Days?
Because your Apple ID is a free one, if you pay the $99 per year for a developer account, the apps won't expire. This is why AltStore tries to refresh your apps every few days. You can also refresh them manually using AltStore, ensuring they don't expire.
Must I Have AltServer Running Permanently to do This?
No, but it does need to be on, using the same network as AltStore, to refresh and install apps. You don't have to leave it running permanently, just ensure you activate your computer regularly. AltStore will then check that it is on the same network that AltServer is on and refresh your apps for you. You must do this at least once in every seven-day period though. Otherwise, you will lose the app. Set AltServer to run automatically when you switch your computer on and then once or twice a week, put your computer into sleep mode ( making sure you have a network connection ), and leave it to do its thing.
User Ratings: