Everyone has heard of Facebook, but not everyone has downloaded it onto their mobile device yet.

Facebook allows you to stay in touch with your friends and family, keep up with what's happening in everyone's lives, watch videos, and more on your mobile device, no matter where you are.
What is Facebook?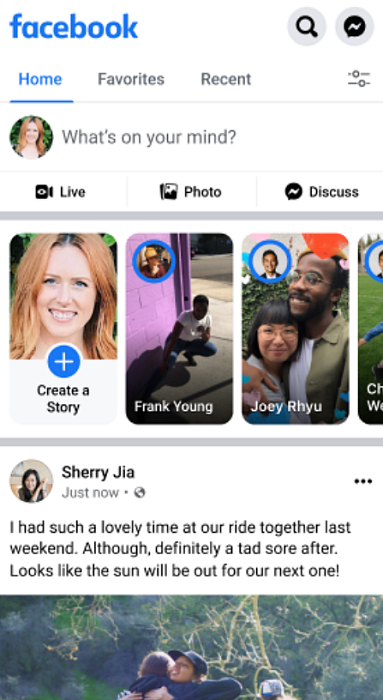 Facebook is the world's number one social networking site, created by Mark Zuckerberg in 2004 for college students. Two years later, Facebook was made available to anyone with a valid email address who was over 13 years old. Today, it has well over a billion active users. Facebook allows you to connect with your friends and family online, share videos and messages, join communities, and share other content that interests you. You can watch videos, join buying and selling groups, and even start a business if you want. In short, there isn't much you can't do on Facebook, which is why it is so popular today.
Facebook Features:
Being the top social networking site, it goes without saying that Facebook offers users plenty of cool features:
Connect with family and friends
Update your status, sharing what's on your mind
Post life events and celebrate with all your friends
Join communities of people who share your interests
Join or create groups
Keep up with local events and support local businesses
Start or join a fundraiser for a cause close to your heart
Start a Watch party to enjoy movies, shows, and more
Discover original content on any topic
Join Marketplace and buy or sell almost anything
Play games alone or against others
Loads more features
How to Download Facebook:
Facebook is easy to download. Simply click the link that corresponds to your mobile operating system and then click on Download or Install:
If you already use Facebook online, simply sign in with your credentials; if not, follow the simple on-screen instructions to set up an account.
Facebook offers you an all-in-one place to connect with others and find information about things that interest you. It's a social site with an emphasis on social, a place where you can while away the hours watching videos, playing games, and connecting with friends, family, businesses, and more. It's a place where you can find just about anything you want, buy and sell in the Marketplace, and make new friends who share your interests and life with them. If you can think of something you want to do or find, you'll likely find it on Facebook so download it and enjoy everything it has to offer.