Are you a bit of a selfie-freak? Have to take them wherever you go? You're not alone; millions of people take and post their selfies online every day. While there are quite a few selfie editing apps on the market, they don't all give that good a service – FaceTune does.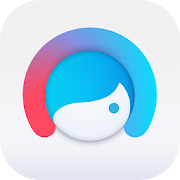 But
You can't get it for free. It is $3.99 to download, but you do get a whole load of professional features for that. And at a fraction of the cost, professional editing software would cost for pretty much the same features.
Interested?
Let's look deeper
What is FaceTune?
Highly-rated, FaceTune offers you a fantastic all-in-one video and photo editing service right there on your iPhone or iPad. You can edit your selfies, portraits, and selfie-videos without having to use external software or download them first. It offers, for the small price, a lot of cool features.
With FaceTune, there isn't much you can't edit. Take a look at what you can do:
Change your smile and whiten your teeth
Remove lines from your face
Freshen your skin, get rid of blemishes and dark eye-circles
Change the size and shape of your eyes, remove white-eye and red-eye and change your eye-color
Change your hairstyle, cover the grey, change your color, remove that bald patch and more
Change your jawline, lift your cheekbones and shape your eyebrows
Change the shape and size of your nose
Add makeup, boost your eyelashes and shape your eyebrows
Add a blurred background, change the lighting and add special effects
Use fun features to change how you look
Loads of custom filters, frames, and textures
Rotate or flip your images
Share your new look via email and social media
Step-by-step comparison with the original photo
Loads of help videos and graphics
Works on iOS 9 to iOS 13
It doesn't get any better!
But wait, there's more
How to Download FaceTune:
FaceTune can be downloaded from the iOS app store; tap the link below and tap Download – when your payment has gone through iTunes, the app is yours to use:
Crazy simple!
Over to you
You won't get a better editing app for this price anywhere, and the best bit is, there aren't any in-app purchases. Everything is yours for that one-off price.
Go ahead
Download it and tell us what you think of FaceTune. You can get more iOS app recommendations by following us on Facebook.
*Found a Broken Link? Report it below.