Let's face it, the GTA games are the best action games available today, and the latest installment, GTA: San Andreas, tops them all. It has the action, the thrills and spills, and the explosive entertainment we've all come to love.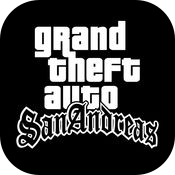 The problem?
You can't get it for free. It will set you back $6.99, and there are still in-app purchases that you might want if you are a real competitive player.
Interested?
Let's dive in
What is GTA San Andreas?
From Rockstar Games, GTA: San Andreas is set in a fictional city where you become CJ. Take him back to his roots, back to a city he thought he would never see again to avenge the death of his mother. Facing corrupted cops, gang wars, and drug wars, CJ has to find out who killed his mother and try to save his old friends from a fate worse than death. You get more 60 hours of fantastic, action-packed gameplay in which to help CJ.
Sound good?
Game Features:
Like all the other GTA games, San Andreas offers tons of cool features:
More than 60 hours of gameplay
Fabulous graphics exclusively designed for mobile devices
Updated lighting effects
Updated character models
Tons of vehicles and weapons to choose from
Rockstar social club members get free cloud storage for saving their game
Supports all MFi ( Made for iOS ) game, controllers
Camera control and character movement via dual analog controllers
Game controllers and themes may be customized
Works on iOS or higher
Support for iOS 13
Supports seven languages – English, Japanese, French, German, Italian, Russian, and Spanish
It doesn't get any better
How to Download GTA San Andreas:
GTA: San Andreas can easily be downloaded from the iOS app store. Tap on the link below to go to the app, tap download and your payment will be made through your iTunes account:
It couldn't be easier
GTA: San Andreas is one of the most action-packed games ever, and you get to take the game in whatever direction you want. It isn't free, but you do get a lot for your money, and you don't need to pay for any other purchases to enjoy it. If you want to remove the temptation of those in-app purchases, though, it's simple to do – open iOS Settings > Screen Time > Content & Privacy and disable them.
That simple
Do tell us how you get on with the game and follow us on Facebook for more recommendations.
*Found a Broken Link? Report it below.