Everyone knows the name, Kodi; it is the number one media app that allows you to store and play your own movies and music collection.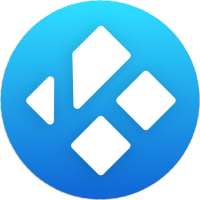 Originally designed for the Xbox, Kodi used to be called XBMC, but now it is available on all mobile and desktop platforms without restriction.
Kodi provides you with a way of keeping your movie collection, TV shows, podcasts, music, and much more together, offering one platform for all your viewing needs. However, you can also add third-party sources for extra features and make your Kodi experience more personal. The app is free on any platform, including iOS.
How to Download Kodi:

If you want the best experience with Kodi on your iOS device, you should download it using an app installer called TutuApp. TutuApp is an excellent source of third-party apps and games with additional features, and downloading it is simple:
Method 1: iOS
Launch Safari browser on your device and download TutuApp
Open TutuApp using the icon on your home screen
Type Kodi into the search bar
Tap the result that has the same iOS version as your device
Tap Install
Wait; when the app is installed, you will see the familiar app icon on your home page. To use, just tap to open and away you go.
Method 2: IPA File
Go to the link above and download the app IPA file onto your computer
Next, download Cydia Impactor to your computer
Now follow the guide at the link below to install the .ipa file onto your iOS device:
There is no denying the popularity of Kodi, so download it and try it; share your views with us and follow us on Facebook for more app recommendations.
Try downloading Kodi through TutuApp and see how you get on with it. Don't forget to tell us what you think and follow us on Facebook for more updates.