Who doesn't love a Zombie game! Post-apocalyptic games are becoming quite popular now, and Last Day On Earth is definitely worth looking at. Packed with cool features and action, it is a popular MMORPG game.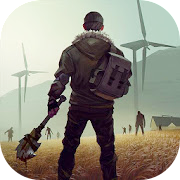 And the good news? It's free to play
Want to know more?
What is Last Day on Earth?
A third-person MMORPG game, you become a survivor of the apocalypse, but that's just the start. How long can you stay alive? You must do whatever it takes to survive, not just against the armies of zombies shuffling around but against other players who want are desperate to survive too. You will need your wits about you in this game of strategy and skill.
Let's dive in
Game Features:
Here's what you get when you download this cool game:
Start again – find a base and build up a home
Set traps and defend against the enemy – whoever they are
Hunt for resources and food
Use your resources to build traps, weapons, useful survival items and more
Hundreds of different locations to explore
Find a vehicle and get it going or get creative and build your own
Interact with other players but be careful – you don't know who you can trust
Save other players from zombie attacks
Destroy every zombie you see
So much fun!
How to Download Last Day on Earth:
As this is an official game, just click the link below to go to it in the iOS app store. Tap the Download button and enjoy:
That easy
But
Although it is a free game to play, you will come across in-app purchases – these do give you an advantage because they offer resources that can't be gotten from anywhere else. You can disable them though, just to remove the temptation out of your way:
In your iOS Settings app, tap Screen Time
Go into Content & Privacy and disable the option
We're done
It's your turn now
Download Last Day On Earth and join in with the most popular Zombie game ever released. You can play for free, and you can still have a ton of addictive, challenging fun.
Beware
Other players may approach you for help, but you really don't know who you can trust in this game – watch your back!
Download it, tell us how much fun you are having with it, and follow us on Facebook for more like this.
*Found a Broken Link? Report it below.