Messenger is one of the best-known of all messaging apps available today.

Free to download and use, Messenger allows you to stay in touch with your friends and family quickly and instantly. Never miss another call – with the Messenger app on your mobile device, you are always in contact.
What is Messenger?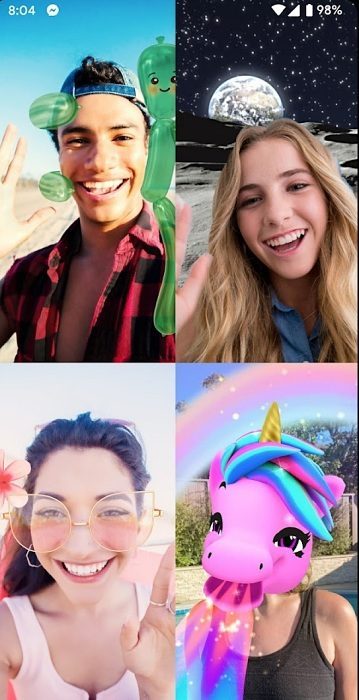 A free messaging app from Facebook, you can use Messenger to stay in touch with people in multiple ways. Send an Instant Message, make an audio call, or start a video call. You can send audio recordings, videos, stickers, GIFs, text, and more, and you can even link it to your phone contacts, even if they are not on Messenger. Released initially as Facebook Chat in 2008, the mobile apps followed in 2011. It was separated from Facebook in 2015, allowing anyone to use it, whether they are a Facebook member or not.
Messenger Features:
Standard messaging apps are limited in features, but Messenger isn't, offering plenty of functionality and fun features:
All-in-one communication app offering unlimited voice and video calling and text messages
Connect with friends on Instagram
Privacy settings that allow you to decide who can and can't contact you
Use custom reactions, including tons of emojis
Group video and audio calling
Messenger Rooms – up to 50 people in one group call
No time limits on calls
Set themes to personalize your chats and make them fun
Connect over Video Chat and Rooms to watch movies, videos, and TV shows with your friends and family
Up to 8 people on one video call
Forget using phones to contact your friends – simply send a Messenger message to anyone, no matter where they are in the world
Dark Mode to give your eyes a rest
Record audio messages instead of sending text
Express yourself in GIFs, stickers, and Emojis
Send unlimited photos, videos, and files
Send and request money fee-free by adding your PayPal account, debit card or prepaid card – US only
Connect with businesses
Many more features
How to Download Messenger:
If you haven't got Messenger on your iOS or Android device yet, tap on one of the links below and tap Install or Download to get started right away.
Then simply add your mobile phone number or Facebook account details to set it up.
Messenger has grown in popularity in recent years, especially with recent additions like Messenger Rooms. Every update brings even more features to make it easier to use, and it is now among the top 3 most-used messaging apps. Download it today and stay in touch easier than ever before.