If I were to say to you that Minecraft was one of the best-selling games in the world, would you believe me? How could a simple game like that possibly compete with the likes of World of Warcraft and GTA? It's simple – Minecraft offers an exciting opportunity to join an adventure of a lifetime. Its simple graphics and the basic premise of being a game of survival also make it one of the most addictive games ever released and, in terms of fun, there is no game like it.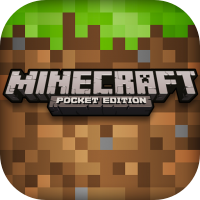 What's the story?
What is Minecraft?
One of the simplest games on earth in terms of graphics, Minecraft offers players a ton of simple 3D blocky fun. The world you find yourself in is made up of cubes that you can build on, dig in for resources, grow crops, trees and raise animals. Your first task is to build a home for yourself and your second is to protect it and you against whatever rises after the sun has set – Spiders, Skeletons, Zombies, and all sorts of other creepy crawlies. The game is exactly what you want it to be. You can interact with others or you can play alone. You can explore every block in the world or you can pick and choose – just keep in mind that this the main way of finding many of the resources you need to build and craft. How little or how much you put into the game depends on how quickly you become addicted to it.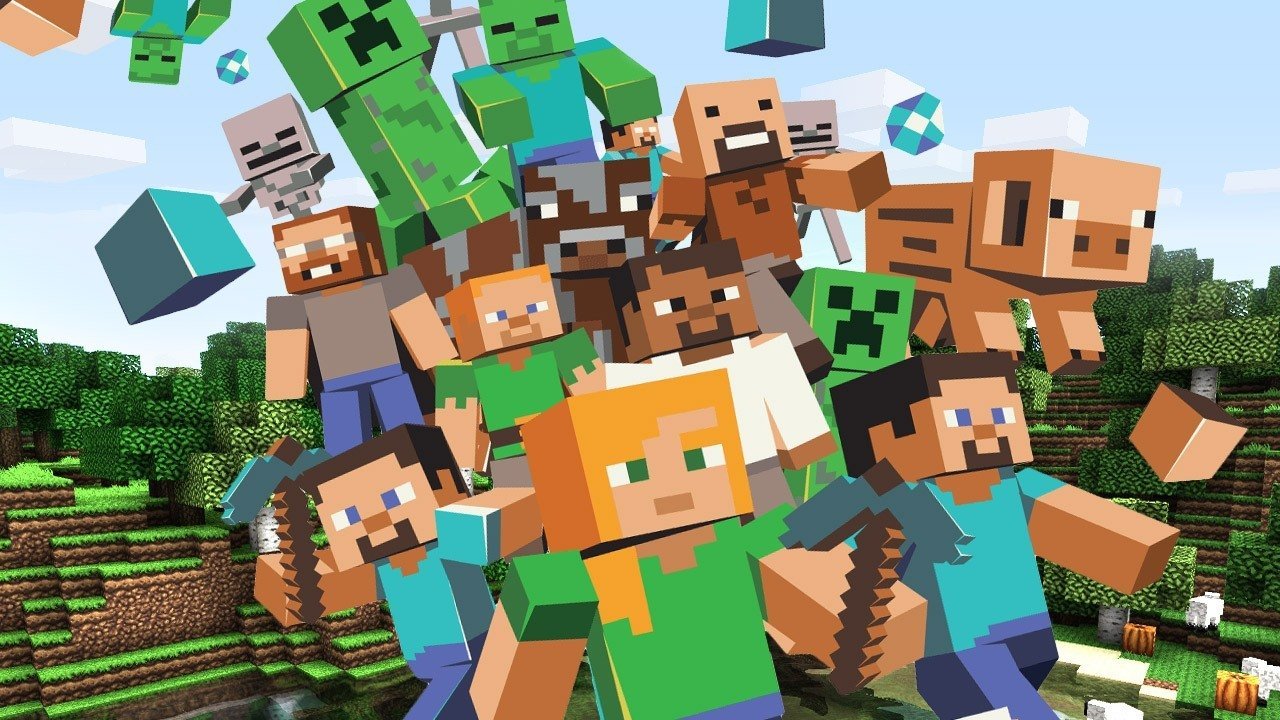 Interested?
Let's dive in
How to Download Minecraft:
Minecraft is not free but you can easily get it from any app store:
That's how easy it is
Minecraft PE vs Minecraft PC:
Minecraft PE for mobile or Minecraft PC for desktop? Which one? Are there any differences? Well, yes there are and they may make all the difference as to which one you choose to play.
First, the PE version is definitely going to win hands down for parents. Given that so many young people play this game, the PE version has far better parental controls built-in and no player can join a multiplayer game without being invited first.
Second, the PC version provides players with the ability to use third-party modifications and allows them to connect to external servers too. You can't do that with the mobile version and much of that will be down to the extra security on the main mobile platforms. What you do get with the mobile game is a choice of in-app purchases to get extras.
As far as gameplay is concerned, both are pretty identical and one cool feature is the ability to play with any players on any platform, no matter which one you are using.
The choice is yours. Weigh up the features and choose whichever version you want.
We're not done yet
Game Features:
If you want a game packed with cool features, this is the one for you:
All main platforms supported
Ideal for any age of the player
Build, expand and build some more.
Grow crops for food
Raise animals for food or breeding
Play in Adventure, Creative or Survival mode
Craft your own tools
Craft bigger and better weapons and armor
Fight against attack from the Endermen, Spiders and more
Hunt, explore, dig – find those all-important resources
Fully interactive game
One more thing
If you don't download Minecraft, you are missing out on the most adventurous and fun game so don't delay. Do it today and get ore recommendations by following us on Facebook.
Additional Information:
---
| | |
| --- | --- |
| App Name: | Minecraft |
| Price: | $6.99 |
| Platform: | Android |
| Developer: | Mojang |
*Found a Broken Link? Report it below.