Who doesn't love a game of Monopoly? A fun, competitive game for all your family and friends, it's one of the best games to while away a few hours.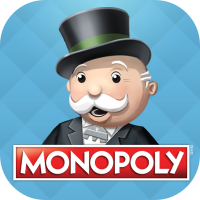 And now you can play it on your mobile device via in-game video chat. No longer do you have to wait for everyone to be together in the same room; now, you can play Monopoly when you want, wherever you are.
What is Monopoly?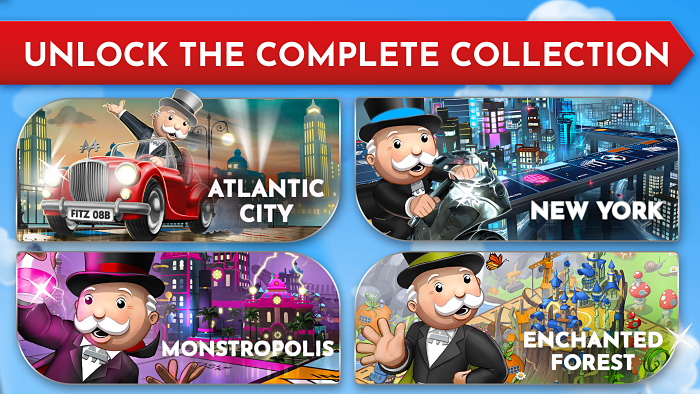 Made by Hasbro, Monopoly is a popular board game involving each player buying as much real estate as possible and making the most money from rent and sales. But along the way, there are hazards that can make or break your game, and staying solvent is the only way to win. And now you can play this wonderfully immersive game o your mobile device, inviting others to play via in-app video chat or playing against AI.
Monopoly Game Features:
Just like the board game, the mobile version of Monopoly has a ton of features to entice people to play:
Play alone against the in-game AI
Gather a group of family and friends and play a challenging game or play against strangers.
Online and offline multiplayer gaming
Pass-and-Play – no Wi-Fi needed when you share one device amongst a group of players
Ad-Free – none of the annoying pop-up ads you get in other free games
No Pay-To-Win – although there are in-app purchases available, you don't need to purchase them to play the game
Stick to the classic Monopoly rules or choose your own – make the game exactly as you want it
10 boards to choose from, including LA Monstropolis alternate universe, Victorian London, 1930's Atlantic City, and many more, each with its own player pieces, chance cards, and properties
Choose modern or classic pieces. Don't want the Scottie Dog? Try the Scottie Cat instead!
No need to choose a banker – it's all done by AI. Just enter the game and play!
How to Download Monopoly:
Downloading Monopoly onto your mobile device couldn't be easier. Click one of the links below and tap on Download/Install:
Monopoly by Marmalade is the world's number one paid board game, with over 3 million downloads in over 100 countries. Costing just $4.99 to buy, Monopoly offers hours of fun, whether you play alone against AI, join a worldwide game, or invite your friends and family to a private game. Download Monopoly not your Android or iOS device today and play the best board game in the world whenever you want.