These days not many of us have Cydia to turn to for our modifications and tweaks but several third-party app installers have been released as Cydia alternatives. While these are welcomed gladly, they do have one inherent problem – the apps keep crashing. Why ? Because they come from an unofficial source and are normally modified with extra features, Apple doesn't consider them to be official apps and, because of this, they will revoke the certificates. There is a way around this – using an installer called TutuApp, we can install NessTool.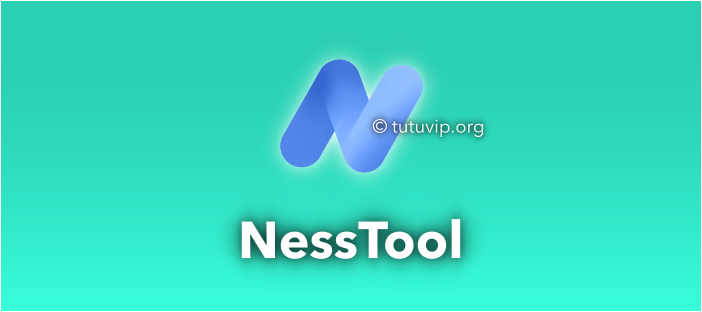 What Is NessTool ?
NessTool is a VPN app developed by TutuApp to get around the issue of certificate revocation and crashing apps. NessTool is designed to protect your identity by directing all internet requests from the servers Apple uses for authentication to another server.

This server them works to block Apple's communication which stops them from revoking the app certificates. This means that you can download your third-party apps and use them for as long as you want without interruption or without having to go through the installation process every time the certificate is revoked.
Interested? Read on to find out how you can install NessTool on your iPhone, iPad or iPod Touch today.
How to Download NessTool for iOS :
Because NessTool is developed by TutuApp, that will be your starting point:
Download TutuApp onto your iPhone, iPad or iPod Touch
Open TutuApp and search for NessTool using the search bar, or you can click this ( link )
Tap the search result that goes with your device model and iOS version
Tap the Install button and follow any onscreen instructions
When you see the NessTool icon on your home screen, the installation is complete but there is one more step to take
Open Settings > General > Profiles and tap the NessTool profile
Tap Trust, close Settings and NessTool is ready for use.
Using NessTool is simple; it will work very quietly in the background of your device, taking little in the way of space and memory resources and it will protect the certificates for any app that you download and use.
NessTool Alternatives :

If you want guidance on using a VPN and recommendations for other VPN services for iOS, check out our guide below:
NessTool is a clever app that will give you the freedom to browse and install whatever you want on your device in safety and security. Download it today using TutuApp installer, share your comments below and follow us on Facebook for more tips and tricks.
*Please let us know if the Download LINKS on this page are NOT WORKING.