Are you a fan of Minecraft? You might want to take a look at a game called Terraria. It is very similar to Minecraft. It is a game of survival, and it is fully optimized for mobile play.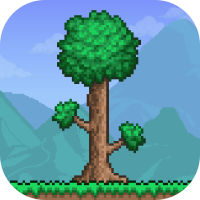 You won't get it for free. Terraria is priced at $4.99, and there are in-app purchases too – we'll tell you later how to protect yourself against those if you share your device with your kids.
What is Terraria?
Originally released for the Windows platform, Terraria is a cool game of survival now released in mobile form. It is a 2D game, a randomly generated world that you have to explore, build, collect resources, and survive the many enemies and bosses scattered throughout the game. It is packed with cool features and an incredibly addictive game.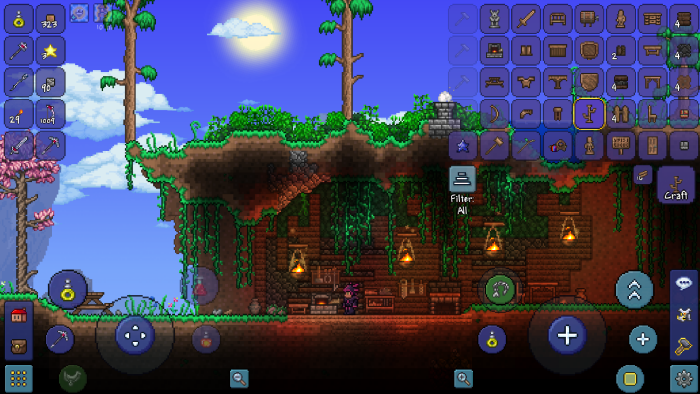 How to Download Terraria:
This is really very easy – just click the direct link below and then tap Download on the app page:
Listen, if you love playing Minecraft, then you really will love Terraria. It is similar, yet it offers something fresh and different, and with plenty of features, you really won't get bored.
Terraria Game Features:
Explore more than 20 biomes and mini-biomes below and above ground
Hunt for resources or craft your own
Discover more than 3500 items
Plenty of building options – just give your creativity free rein
Different sized worlds
More than 300 enemies – fight, defeat, and steal their loot
More than 15 Bosses
Plenty of events to take part in
Expert Mode – challenge yourself further
Multi-player mode- up to 7 players over local Wi-fi or via device-to-device wi-fi online
Minimum 2 GB RAM needed
Supports Android 4.3 or above
Loads more features
In-app purchases – great if you're the only one using your tablet or phone and can resist the temptation, but if you share your device with your kids, you might want to consider disabling them – open Google Play and then open your Settings app. Tap on User Controls > Set or Change PIN and input a 4-digit pin. Back to User Controls, enable Use Pin for Purchases; nobody can make any without that PIN.
Download Terraria and follow us on Facebook for more game and app recommendations.