Do you like games that provide a thrilling, action-packed experience? GTA: Vice City is one such game for mobile, a game that you can truly immerse yourself in.

GTA: Vice City costs $4.99 to purchase from the app store, and there are some in-app purchases too.
What is GTA: Vice City?
GTA: Vice City is Rockstar's offering to celebrate its 10thAnniversary. The game takes you straight back to the 1980s, a world of pastel suits and big hair, as you follow one man on his journey to the top. Welcome to Vice City, a world of beach and swamp, glitz and ghetto – now take it over and run it as you want. GTA offers you action, thrills, cool graphics, and more, all wrapped up in one neat package.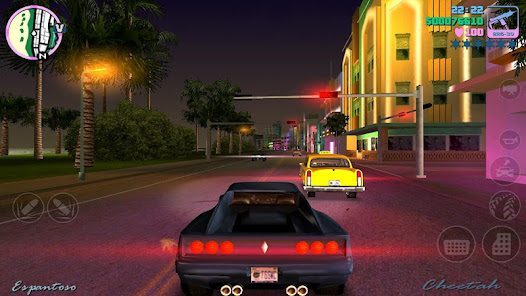 How to Download GTA Vice City:
This couldn't be easier; it's an official iOS game, so you get it from the iOS app store, the same as you do any official app. Alternatively, just tap on the link below to go directly to the app and then download it:
GTA: Vice City is a cool offering from the gang at Rockstar Games, a great way to celebrate their anniversary. For just $4.99 you get hours and hours of action-packed fun and thrills in a game that you play your own way. While you can't get the game without paying for it, though, you can put a stop to the temptation of the in-app purchases – just open iOS Settings app and go to Screen Time > Content & Privacy; there, you can disable the in-app purchases.
Game Features:
GTA: Vice City brings you plenty of cool features:
High-resolution mobile graphics
Cool lighting effects
Updated character models
Targeting and firing options, precisely tailored
Custom controls
Customizable layout
iCloud support for saving and syncing across all devices
Built-in support for Retina display
Create your own custom playlist
Hours and hours of creative gameplay
Support for iPhone 4 to iPhone 5, all iPads and iPod Touch 4thand 5thgenerations
Support for 8 languages – English, Italian, French, German, Korean, Spanish, Japanese, and Russian
Much more
Make sure you get your copy of GTA: Vice City today and join in the fun. If you like this, follow us on Facebook for more.