If you love playing farming games on your tablet or smartphone, you'll love playing Hay Day.

One of the highest-grossing games of its kind, Hay Day offers users a unique gaming experience.
What is Hay Day?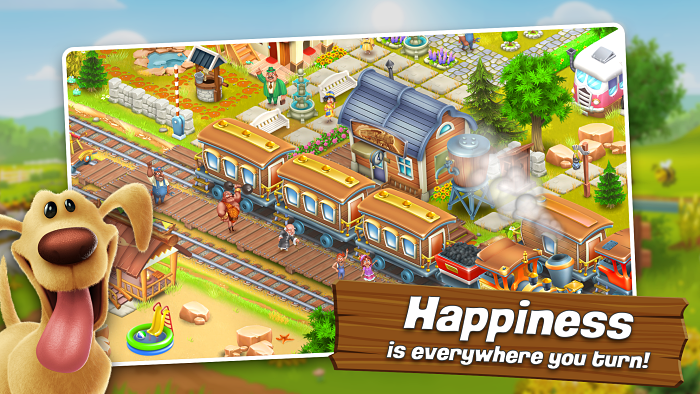 Hay Day was published for iOS in 2012, a freemium farming game, followed by Android in 2013. Released by Supercell, it soon reached the top five revenue-generating games. The game starts with the farm's owner handing control to the player. A quick tutorial shows you how the game works, and then it's time to get your hands dirty as you go back to nature and work the land, building up a farm where nothing can go wrong. As you play, you can earn money to expand, purchase more animals, grow more crops, and build production buildings to increase your revenue even more.
Hay Day Features:
Hay Day offers players tons of tempting features, including:
Build your farm how you want it.
Grow wheat, corn, and plenty of other crops.
Harvest your crops and turn them into cash to help you expand or gather seeds to replant
Your crops will never die
Build production buildings, like a sugar mill, feed mill, bakery, and more
Raise animals, including horses, cows, chickens, pigs, and more
Choose your pets, from rabbits to puppies and kittens
Build up your dock and go fishing
Repair the train station and visit the town to fill your customer's orders
Head to the valley and play events and different seasons
Invite people to become your neighbors
Trade with your neighbors
Share tips among your friends and compete in weekly derby events
Customize your farm how you want it
Free
Hay Day is free to download and play but offers in-app purchases. You do not need these to play the game and can disable in-app purchases in your Settings app. Alternatively, change your Settings so that permission is required to make any purchases.
How to Download Hay Day:
If you want to join in the fun and start your own farm, click one of the links below and download Hay Day onto your device:
Hay Day is one of the most popular games, not just a game of farming but trading too. It gives players free rein in setting up and running their farms, providing plenty of customization options, trading options, and a great community. You can join in the fun and build the best farm ever by downloading Hay Day onto your device today.