If you want to build your own story and take control of your own destiny, try Episode Interactive.
Episode Interactive provides interactive stories, allowing players to live the life they want.
What is Episode Interactive?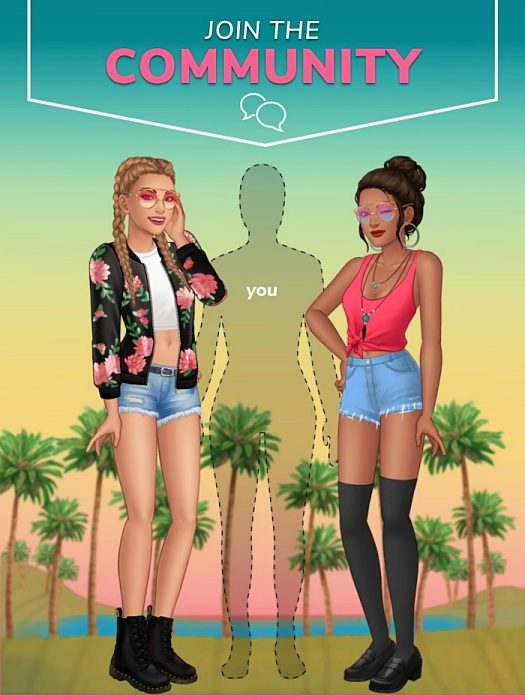 Developed by Pocket Gems, Episode Interactive is a storytelling platform built for mobile devices and featuring interactive stories. When you download the game, you choose your favorite story, enter it and then dictate how it plays out. There are plenty of stories to choose from, and you can get to choose how your character looks, what they say, how they act, and lots more that influences how the plot progresses. And if you join the community, you can also create and publish your own stories using a proprietary scripting language that doesn't require you to have any prior computer programming or animation experiences.
Episode Interactive Features:
Episode Interactive has features that make it a fun and fully immersive gaming experience. Here are some of those features:
Live your favorite story, including as much drama, romance, love, and more as you want
Create your own character, customizing looks and clothes
Choose from more than 150,000 stories
Build relationships with your favorite characters – will you love or hate them?
Make choices to determine what happens to you and other characters
Discover each story's different endings
Explore diverse worlds
Join the community and write your own stories. Publish them on the platform and see how popular they become
Find a book club and join reading challenges with members to earn rewards
Popular reads include:
Love on Fire – set in a beachfront mansion, you'll join other single people and try to find the love of your life
Rule Breaker – someone who is off limits becomes your crush; what happens?
The Soulmate Game – find your perfect match and return home with the husband of your dreams and a cool million in cash.
And lots more as new stories are added every week.
Episode Interactive is free to download, but each story offers micro-transactions you do not need to buy to enjoy the game. You can disable the feature on your device if you don't want to be tempted or if others use your device.
A VIP subscription is also available, offering access to premium content and costing $14.99 per month.
How to Download Episode Interactive:
Episode Interactive can be downloaded onto your device via the following links. Click one and click on Install or Download:
Episode Interactive is the perfect game for those who love interactive games and who want to star in their favorite books. Download it onto your device today and lose yourself in the story you dream of being in.