Are you looking for an easy way to share your life with others? Then try Instagram, a fantastic photo and video-sharing app that lets you keep your friends and family in touch with your life.

What is Instagram?
With a billion monthly active users, Instagram is second only to Facebook in terms of engaged users. It makes sharing photos and videos with your family and friends so much easier – simply upload and go live. But Instagram isn't just for that – it also gives you some fantastic ideas of your own.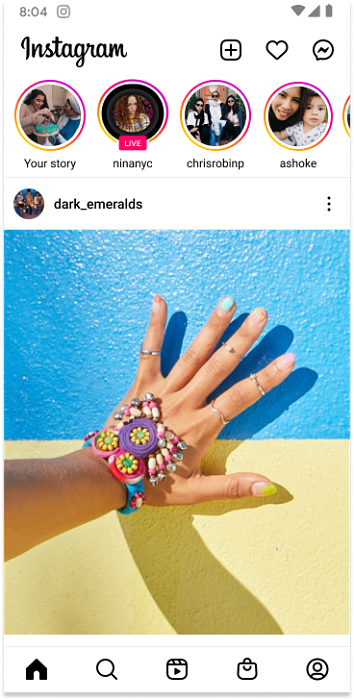 How to Download Instagram:
This is easy too. Instagram is an official app, so it makes sense that you simply launch the app store on your device, find it, and download it. Or just tap the link below and then tap Download on the app page:
In terms of sharing videos and photos, snapshots of your lie, or even connecting with commercial brands, nothing else comes close to Instagram. It is so easy to use, and there has never been a more fun way to keep your family and friends up to date and involved with your life. It won't cost you a single penny t use and is not limited in any way – well, maybe by your own creativity!
Instagram App Features:
Instagram has some pretty cool features, which is why it is one of the best social media apps in the world:
Free to download and use
User-friendly
Connect with family and friends easily
Share your life with the people that follow you
Add photos and videos that disappear within a day to your Stories
Add to your images using creative tools
Start Fun and Direct Messaging let you stay in touch
Post images and videos to go on your profile
See videos from people you follow on IGTV
Find new people, photos, and videos using the Explore features
Easily connect with brands and businesses and find products that you want
So much more
Instagram is light years ahead of other video and photo-sharing apps, and it has the power to change how you keep in touch. Download it, join the fun, and follow us on Facebook for more cool tips and recommendations.