Are you looking for that someone special in your life? Thought about using a dating app? You could do worse than to use Tinder, the most popular app of its kind.

If you want more out of the app, and more chances to meet people, then you will need to consider a subscription. Tinder Premium starts at $9.99 per month, while Tinder Gold starts at $14.99 per month.
How to Download Tinder:
This couldn't be easier; just go to the iOS app store and download it or tap the link below and then tap Download:
Tinder offers plenty of features, even on the free version, and is proven to be the best dating app in the world. With plenty of opportunities to meet people, even just friends rather than a potential partners, it doesn't get any better than Tinder.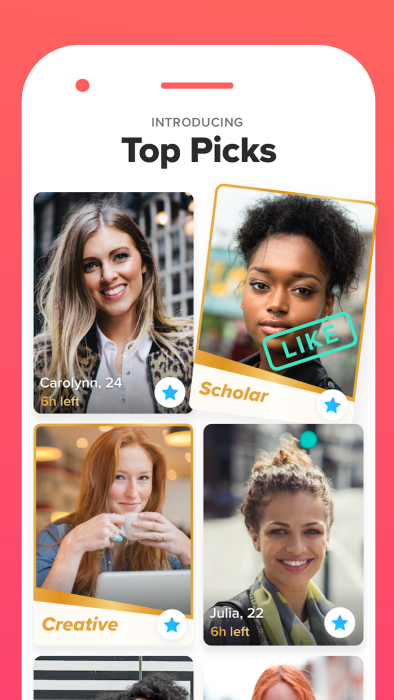 Tinder App Features:
Tinder is one of the easiest dating apps to use, and it boasts an impressive record, with well over 30 billion matches to date. It's simple to use – upload a profile, swipe left or right to like or dislike other profiles and wait for a match. When you get one, the introductions are made, and getting to know one another is down to you.
Easy to use
Left or right swipes to indicate a like or dislike
If you like a profile and they like yours, it's a match!
Chat online with matches, get to know each other better
If you really hit it off, arrange a meeting and potentially start the next chapter in your life
Tinder Premium offers more features with prices starting at $9.99 per month:
Unlimited Likes
Passport allows you to chat with single people anywhere in the world, not just in your area.
Rewind and give a second chance to someone
One Boost is free every month; push your profile to the top in your area for 30 minutes.
Extra Super Likes
Well, if you are prepared to pay the extra, Tinder Gold offers even more. With all the premium features, you also get
Five Super Likes every day
More controls with your profile
Likes You Feature – saves time on searching for matches
Don't forget, if you want more recommendations and iOS tips, follow us on Facebook.