If you want control over your own destiny, try BitLife Life Simulator.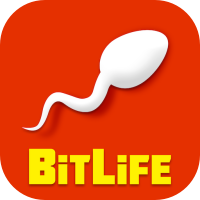 BitLife offers users a great way to live life how they want to and choose their own destiny.
What is BitLife?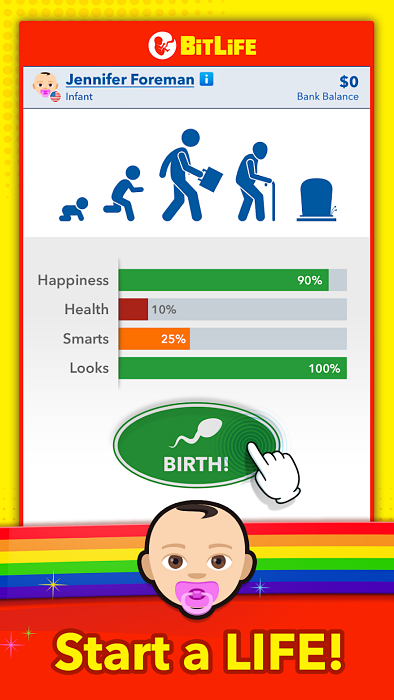 BitLife is a life simulator app published by CandyWriter LLC. Downloaded by millions of people, the app encourages users to live a simulated adult life, making choices based on a series of questions. It is a single-player game that presents users with multiple-choice questions throughout childhood to adulthood and asks them to make decisions that will affect their simulated lives. As the player ages, the questions are centered on more mature themes, based on general activities but also offering choices that you wouldn't necessarily take in your real life – such as going to prison – and other immoral choices.
BitLife Features:
A role-playing game, BitLife offers users some cool features:
Choose your own destiny in life. There's no right way to play and no wrong way and you can make whatever choices you want – but beware of the consequences.
Educational – get a simulated view of how your life could turn out if you're not careful and learn from your mistakes.
Not suitable for kids playing alone but can be used as an educational tool when played with adults present.
Share life events and milestones with friends on social media
Simple game with an intuitive interface; no complicated controls or instructions to follow
Free to play with in-app purchases
The in-app purchases range from $0.99 up to $11.99 but you can play the game without making any purchases if you don't want to.
How to Download BitLife:
BitLife couldn't be easier to download. Pick the link below that corresponds to your mobile platform and click on it:
Then tap the Download or Install button and start taking control of your life.
BitLife is in the top five of the best role-playing games and has been downloaded millions of times. It is not suitable for young kids or teens to play alone but could be played with their parents to educate kids about life choices and their consequences. Some of the themes are mature but adults of all ages will love this game; if you've lived a clean, law-abiding life, it's a great opportunity to get a taste of living a 'bad life' and vice versa. Whatever type of life you want to live, the choice is yours in BitLife so download it today and make outrageous choices you wouldn't dare make in your real life.