Bully: Anniversary Edition is a cool game for those who want to have some fun on their mobile devices.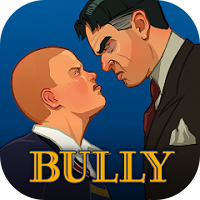 Bully: Anniversary Edition builds on Scholarship Edition, placing the player in a corrupt prep school where they must navigate everyday life.
What is Bully: Anniversary Edition?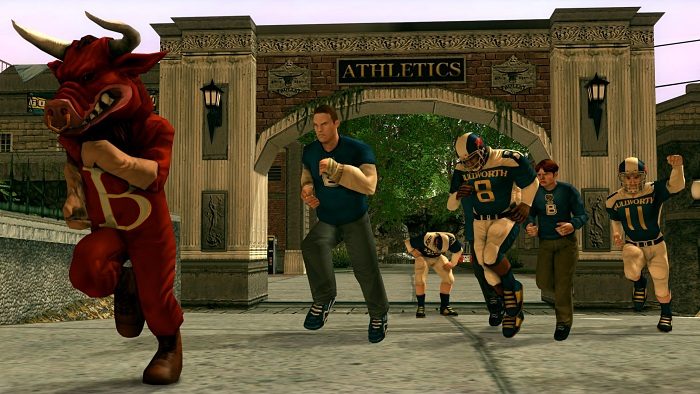 Published by Rockstar Games, Bully is a ground-breaking app filled with humor while based on a serious subject. Taking on the persona of Jimmy Hopkins, you start the game in Bullworth Academy, where you will face bullies, be picked on by bad teachers, play pranks on others, play Dodgeball, and survive a whole year in the most corrupt school around. Played in third-person, Bully is an open-world game that you can navigate by whatever means takes your fancy – skateboard, bicycle, motor scooter, go-kart, or on foot – and is also a single-player game.
Bully Game Features:
Following on from its critically acclaimed predecessor, Bully: Anniversary Edition offers plenty of features:
Complete Bully story plus lots of extra characters, missions, mini-games, and other items
Fantastic high-resolution graphics with cool particle effects, shadows, dynamic lighting, and textures
High-resolution displays are fully supported
Turn-based multiplayer challenges with your friends
Intuitive touch controls
Rockstar Games Social Club enables cloud saving; start your game on one device and continue it on another.
Support for physical controllers
Replay Kit support on some iOS devices enables players to capture gameplay
Play arcade-style and classroom games: take a Biology class and dissect your frog the fastest, solve word problems in your English class, play Nut Shots, and many more
Costs $6.99
While the game is not free to play, the price includes everything, including unlockable content; no need to worry about being left behind because you don't want to pay for extras.
How to Download Bully:
If you feel like joining the fun, download Bully: Anniversary Edition on your device today. Click one of the links below and tap the Download button:
Bully: Anniversary Edition is one of the coolest games ever to be released on mobile devices and is part of a series of Bully games. It is one of the top ten most downloaded adventure games and has received great praise for how it tackles social issues such as bullying, as well as being an all-round enjoyable game with plenty of challenges to participate in. Download Bully: Anniversary Edition on your Android or iOS device today and go back to your school days.