Looking for a good drift racing game? Look no further than CarX.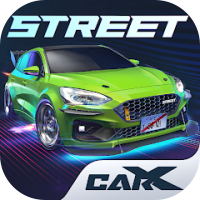 CarX provides users with a realistic drift racing experience with plenty of cool features to make the game enjoyable.
What is CarX?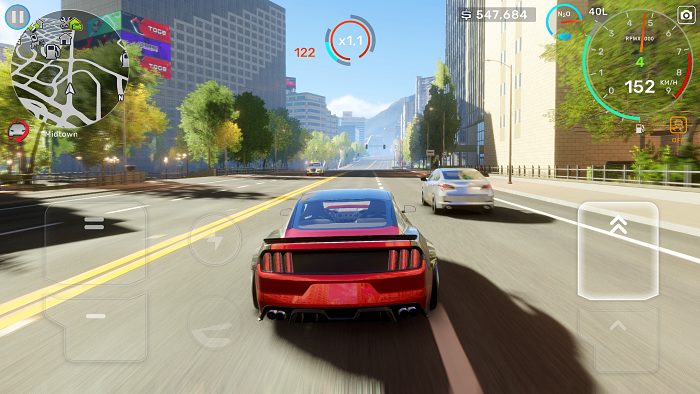 Downloaded by more than 300,000 people almost immediately, CarX was developed and released by CarX Technologies to provide users with one of the best drift racing games ever released. A demo at the start of the game walks users through how to play the game and how to use the simple game controls. Plenty of customization options offer loads of cars and tuning parameters. You get to choose how fast you want your car to be and how much drift it offers. The customizations are realistic, and as you level up through the game and win your races, you'll unlock more cars and earn the money you need to tune them up.
CarX Game Features:
CarX is a feature-packed game that will delight fans of racing games:
Realistic drifting experience
In-game demo to show you how to play
Intuitive, simple controls
Separate handbrake button to help you drift
Do donuts and burn through your tires
Single or multiplayer modes
Single-player mode – drift as fast as you can to earn money to unlock cars and tracks and upgrade
Multiplayer mode – race against others in your favorite car and take part in challenges and events
Hours of entertainment
Realistic graphics and animations
Drive on grass, asphalt, sand, and more
Race on fully detailed tracks
Customize your car controls, car color, and wheels
Choose from four setups – Drift, Turbo, Racing, and Stock
Live cameras and replays
Upload your replays and share them on Everyplay and YouTube
Career Mode – earn coins and win cups, unlock tracks and new cars
Free
CarX is a free game to download and play, but it does offer in-app purchases. If you don't want these to be accessible, simply inactivate the feature in your Android or iOS settings app.
How to Download CarX:
Downloading CarX couldn't be easier; choose and click on one of the links below and then tap on Install or Download on the app page:
CarX is perfect for fans of drift racing games, offering loads of cool features and hours of fun and entertainment. It is an addictive game so don't forget to take regular breaks! You don't have to make any purchases to enjoy this game; simply download it onto your mobile device today and start racing.