Most people love to play a game or two on their mobile devices, and right now, shooter games are topping the charts. Free Fire is an exciting game, packed with plenty of non-stop action.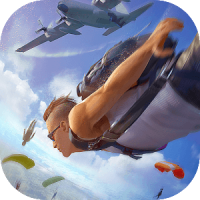 The good news?
It's free
Interested?
What is Free Fire?
Free Fire is Garena's latest offering, an anniversary game that packs plenty of punches. A game of survival, Free Fire consists of numerous short battles, each one 10 minutes long, with up to 50 players fighting to be the last one alive. To get to that goal, you must use anything you can find or steal – weapons, vehicles, and any other resource that you stumble across, and you must stay in the safe zone.
The problem?
The longer you stay alive, the smaller that safe zone gets, so it's down to you to use all your skills to stay safe.
Sound good?
Game Features:
Garena Free Fire provides users with loads of cool features:
You can play free
You choose where you start
Stay in the safe zone as long as you can
Hunt for resources, vehicles, and weapons to use in your quest
Steal from fallen players
Travel about in many different vehicles
Gain a competitive edge with strategic airdrops
Stay out of the way of your opponents' airstrikes
Each game is just 10 minutes
Up to 50 players, only one survivor
Combine your efforts by joining a squad
Voice chat for squad members
Realistic graphics
Easy on-screen game controls
Move up through the ranks and get more resources
Lots more features
Cool, right?
But wait, there's more
How to Download Free Fire:
Downloading Free Fire on iOS is simple – head to the app store or use the link below. When you get to the app page, simply tap Download:
It's that simple
But
Although you can easily play Free Fire for free and have a lot of fun doing it, the game does offer a subscription option. It costs $1.99 per week, and it gives you free diamonds to get great upgrades. Sounds OK, but if your device is used by others and you don't want them subscribing on your behalf, just cancel in-app purchases – go to Settings>Screen Time>Content and Privacy.
It's your turn
Free Fire is an exciting game, and you can have hours of fun with it. Download it and follow us on Facebook for more cool tips and tricks.
*Found a Broken Link? Report it below.