Do you remember an app called Musical.ly? Well, now it's called TikTok, but it still offers the same cool features. A Chinese social media app, TikTok, lets you create videos of yourself using whatever music tracks you want and watch tons of videos uploaded by others.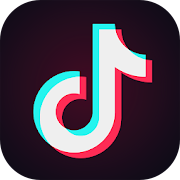 The good news?
It's free
Let's dive in
TikTok App Features:
TikTok lets you add whatever audio you want to your videos, and it offers a bunch of cool features. Developed by Luyu Yang and Alex Zhu, it is the number one social media app in China, and here's what you get:
The number one app for short-form mobile videos
Watch whatever videos you want and engage with those you like
The more you like, the more personalized the video recommendations get
Create your own videos, anywhere between 15 and 60 seconds long
Plenty of user-friendly tools to help you create and find videos
Use filters, special effects and more
All types of videos available to watch – Pets, Comedy, Memes. Gaming, and more
Stop and Start recording with a single tap
Reshoot your video as many times as you want
Millions of different creators showing off their work
Add music, dialog or sound to your video
Plenty of free music/sound clips from all genres of music
Use AR objects in your videos
Built-in editing tools
How cool is all that!
But we're not done yet
How to Download TikTok:
This is really quite easy – TikTok can be downloaded via the iOS app store. Just tap the link below to go to the app and tap on Download:
Crazy simple!
Beware
More so, if your iPhone or iPad is used by others, although TikTok is free to use, it does offer in-app purchases. If you don't want these, just disable them:
Open iOS Settings and go to Screen Time
Tap Content & Privacy and go from there.
Over to you
Do you think TikTok is an app you will enjoy? It is a lot of fun, and you can pick up so much inspiration from the videos. And you get to let your creative side have free rein when you make your own short videos about anything you like.
Give it a go
Download TikTok today and try it – it won't cost you anything, and you might find you truly enjoy it. And get more recommendations and app news by following us on Facebook.
*Found a Broken Link? Report it below.