If you want a fun game to pass the time, try Car Parking Multiplayer.

Car Parking Multiplayer is a realistic 3D simulator app that provides hours of fun and surprisingly addictive gameplay.
What is Car Parking Multiplayer?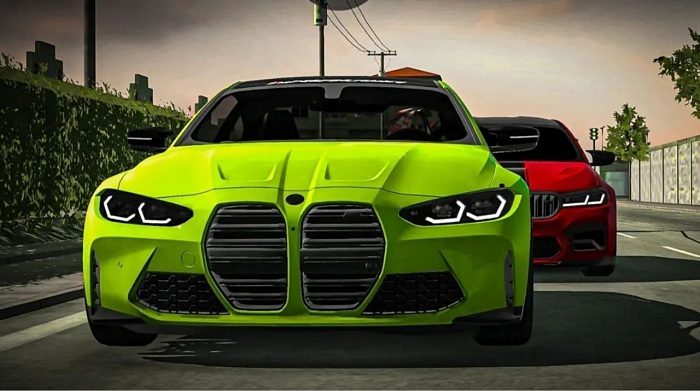 Released in 2017 by Aidana Kengbeill, Car Parking Multiplayer became an instant hit. It isn't just your average driving game; it is a 3D simulator app offering a realistic experience with a vast choice of vehicles. In an open-world app, nothing is off-limits to players, allowing them to approach and interact with anything on the game map. It offers intuitive on-screen controls, a huge map to drive around, many different vehicles, and even offers daily tasks to complete.
Car Parking Features:
Car Parking Multiplayer offers players the following features:
Open-world gaming
More than 130 cars, including Porsche, Nissan, Acura, and many more
Play single-player or multiplayer mode
Exchange cars with other players
Play against thousands of other players daily
Voice chat available
Role-playing – take on the role of a delivery driver, cargo driver, taxi driver, and more.
Use drone mode to explore the map and take photos
Participate in daily tasks to earn rewards
Customize your character
Use reactions and animations
Customize your car – adjust the suspension and wheel angle, tune your engine, and customize your car's interior.
Realistic 3D simulator with cool graphics
More than 80 driving and parking challenges
Choose from sports cars, classic cars, pickups, tow trucks, and more
Free to play
While you can easily play Car Parking Multiplayer for free, in-app purchases are available to help you customize your vehicle and purchase premium cars. You can disable in-app purchases n your Settings app if you don't want them to be accessible.
How to Download Car Parking:
Downloading Car Parking Multiplayer onto your device is easy; click the link below corresponding to your mobile platform:
Then tap the Install or Download button on the app page and follow the instructions to start playing.
Car Parking Multiplayer is proving to be an incredibly popular app, offering hours of fun as you get to grips with driving your vehicle and exploring the game map. With lots of tasks to earn rewards, you can soon upgrade your vehicle or purchase a new one and take it out on the road to drive with thousands of other players. There are different maps to choose from, so decide if you want to drive in the city, the desert, or anywhere else that takes your fancy. Download Car Parking Multiplayer today and immerse yourself in an addictive game.