Are you looking for a new game to play? Then have a look at a game called Brawl Stars.

Fresh from the makers of Boom Beach, Clash Royale and Clash of Clans, this is a fast battle game for multiple players where you get to chose whether to join your friends or go it alone. Brawl Stars is packed with action and is easy to download.
How to Download Brawl Stars:
Downloading Brawl Stars on your Android mobile device is really simple; just head to the Play Store using the link below and download it.
One thing of note is that, while Brawl Stars is free to download and play, there are in-app purchases. Those purchases will cost anywhere between $1.99 and $99.99 but, If you don't want to use real money to buy features in the game, you need to go into your device settings and disable in-app purchases. Brawl Stars is the latest in multiplayer online battle gaming and is not to be missed. It brings a whole lot of fun to your mobile device and offers an excellent gaming experience.
Brawl Stars Game Features: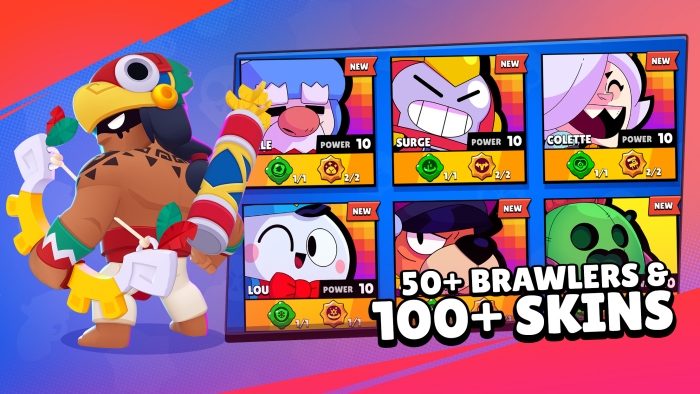 Brawl Stars is full of cool features, designed to thrill any level of player and some of the very best include:
Ability to play several game modes in less than three minutes
Plenty of Brawlers to unlock, each with their own special ability
Unique skins can be collected or purchases
Fight alone or in a group
Play Showdown – a fight for survival
Play Bounty, two teams of three battling it out
Play Heist, teams of three battling to crack the other teams' safe first
Play Brawl Ball. Football skills at the ready!
Plenty of special events
Work your way up the gameboards to become the number one Brawler
Must be aged 13 or older to play
Fast-paced battle game
New game modes and events added daily
Start your own club and play together, sharing battle tips along the way
Unlock skins to customize your Brawlers
Maps designed by players
Loads more features
Give it a go; download Brawl Stars from the App Store today and follow us on Facebook for more tips and tricks.