Cydia Impactor is an app that helps you install third-party apps ( .ipa files ) on your iPhone and iPad.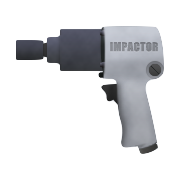 Update: Cydia Impactor has stopped working with regular Apple IDs. We recommend downloading the AltStore app for installing ipa files on your iOS device.
Before You Start:
You need an Apple Developer ID for Cydia Impactor to work. Enroll here.
You must ensure that iTunes is updated to the latest version before you use Cydia Impactor.
Download Cydia Impactor:
How to Use Cydia Impactor:
If you have 2FA ( two-factor authentication ) enabled on your iPhone, it can interfere with the installation process. If you want, you can disable it, follow Method 1 below and then re-enable it, or you can follow the steps of Method 2 below to install the IPA files without needing to disable 2FA authentication.
Method 1: Install IPA Files with 2FA Disabled
Download the Cydia Impactor app onto your Mac or Windows PC from the links above.
Download the relevant .ipa file for the app you are side-loading
Connect your computer and iOS device via lightning cable
Launch the app and check that your device is detected
Find the .ipa file and drag it to the open Impactor window
Click OK on the Expired Certificates warning
Type your Apple ID and password in; click OK
Now the Impactor app will retrieve and sign the app certificate; when this is done, you will see the app icon on your home screen.
Now open your iOS Settings app and tap on General
Tap Profiles and Device Management
A list of app certificates will load; find and tap the certificate for the sideloaded app.
Tap Trust and close Settings. You can now use the app.
Method 2: How to Install IPA Files with 2FA Enabled
From your browser, open appleid.apple.com and log into your account
You will be asked to follow the 2FA steps to get into your account, do so
When your account loads, you will a message telling you that Two-Factor Authentication is enabled and, beside it, you will see App-Specific Password ( tap it )
Now choose a name for the label ( try to call it something close to the app name you want to install ) and click Create
Your password will be generated; copy it
Follow the steps above until you get to where you enter your Apple ID – input your ID and use your newly generated password.
Follow the rest of the steps in Method 1.
Once done, the IPA file has been installed on your device, and the app is ready to use.
Troubleshooting Guide:
Frequently Asked Questions:
Here are some common FAQ questions from new and existing users.
Cydia Impactor is an app that installs .ipa files on iPhone and iPad. This process of installing the IPA files using the Cydia Impactor app is called sideloading. There are a large number of third-party apps that Cydia Impactor helps us to install.
How Safe is Cydia Impactor?
Cydia Impactor is completely safe to use. Although it requests your Apple ID, it does not store it. Cydia Impactor needs your Apple ID to sign the app before loading it without using it for anything else. The only thing you must be careful of is that you only download your .ipa files from reputable sources.
Is Cydia Impactor Supported on iOS 14?
Absolutely! Cydia Impactor is updated every time the iOS firmware is updated, ensuring continuous support.
Is Cydia Impactor a Jailbreak?
No, Cydia Impactor is not a jailbreak tool. Cydia Impactor is a tool to sign IPA files or apps and install them on our iOS devices without a jailbreak. It is a pretty incredible piece of software, working on Mac, Windows, and Linux platforms, and it can do several things on Android and iOS mobile devices.
Do I Need to Jailbreak to Use Cydia Impactor?
No. Cydia Impactor does not require your device to be jailbroken. The only time you would need to jailbreak is if you want to install a specific tweak or app that cannot be installed from any other source.
Yes, Cydia Impactor is free to download and use. The developer makes no charge for the tool.
User Ratings: