Looking to run Android apps and games on your PC? Then download Nox Player.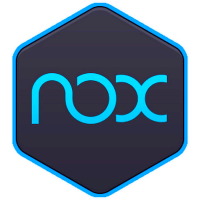 Nox App lets you play different Android games like PUBG on your PC and Mac. Nox is an android emulator, that is also free to download.
How to Download Nox Player:
Pick one of the links above and click to download the installer to your desktop or laptop
Locate the downloaded installation file and click on it to start the installation
Agree to the Terms and Conditions and click the Install button
Choose between the online or offline installation ( offline will take a few minutes, online may take 15 minutes or more )
How to Use Nox Player:
When Nox Player is installed, click on Start to open it and let it load up – this might take a few minutes.
The Nox android homescreen will appear on your computer, where you see some pre-installed apps, one of which is the Google Play Store.
Click on the PlayStore button and set up your account – either log in with existing Google account details or setup a new account
Follow the on-screen instructions to complete the setup. You can also skip setting up PlayStore and still install APK files.
Once done, you will see lots of options in the right-hand sidebar in Nox Player – here, you can install APK files, transfer files, and many more. ( Image Below: TutuApp APK running on PC using NoxPlayer )
Nox Player Features:
Smooth and fast gameplay – speed is a top consideration, and Nox is one of the fastest emulators available today, along with one of the smoothest. You can customize all performance settings, right down to set how many CPUs to use and how much RAM to use. If you just want normal game playing, 2 CPUs and 1.5 GB RAM should be sufficient
Controller Compatibility – if you like playing games, you know how much better a controller is than playing on a touchscreen. Some Android devices do have support for controllers, but not many; Nox Player has support for all 3rd party controllers, including support for the Xbox controller.
Android Device Emulation – full emulation, and that include your phone number, IMEI number, phone model, and lots of other features specific to your device.
Root Access – Nox Player is rooted right off the bat with SuperUser so you can access all your PC files
Frequently Asked Questions:
What is the Use of Nox Player?
Nox Player is an Android Emulator that allows you to use your desktop computer to play Android games. Using Nox, you can take advantage of all the resources of your computer, such as memory, processor, larger display, and so on. Nox can turn a great computer into one of the most powerful Android phone. Check out the infographic below.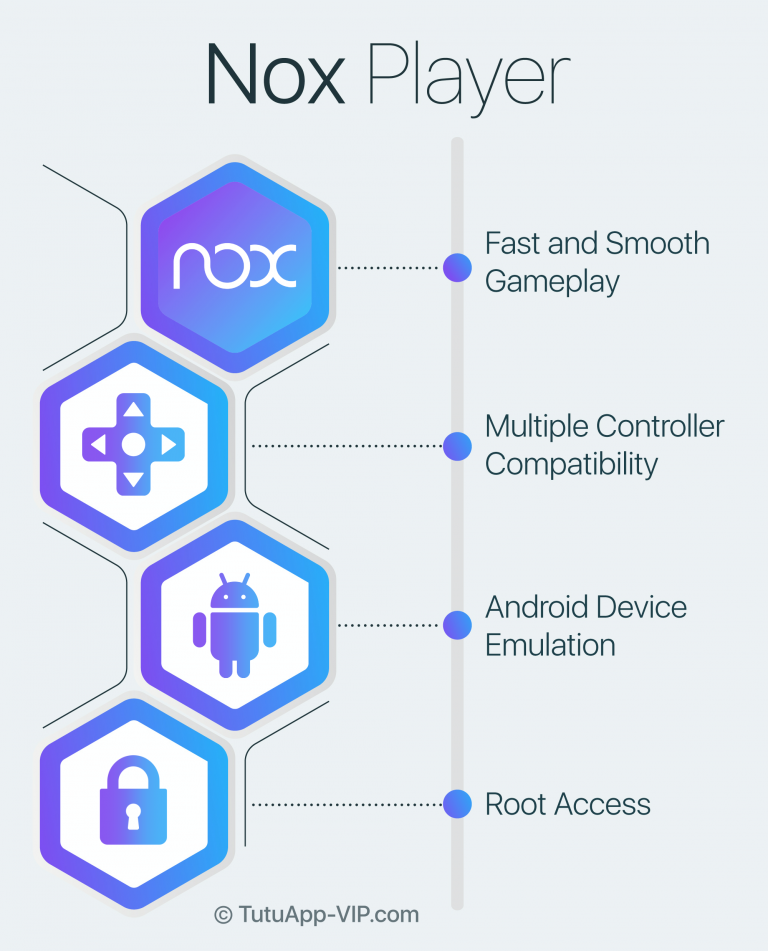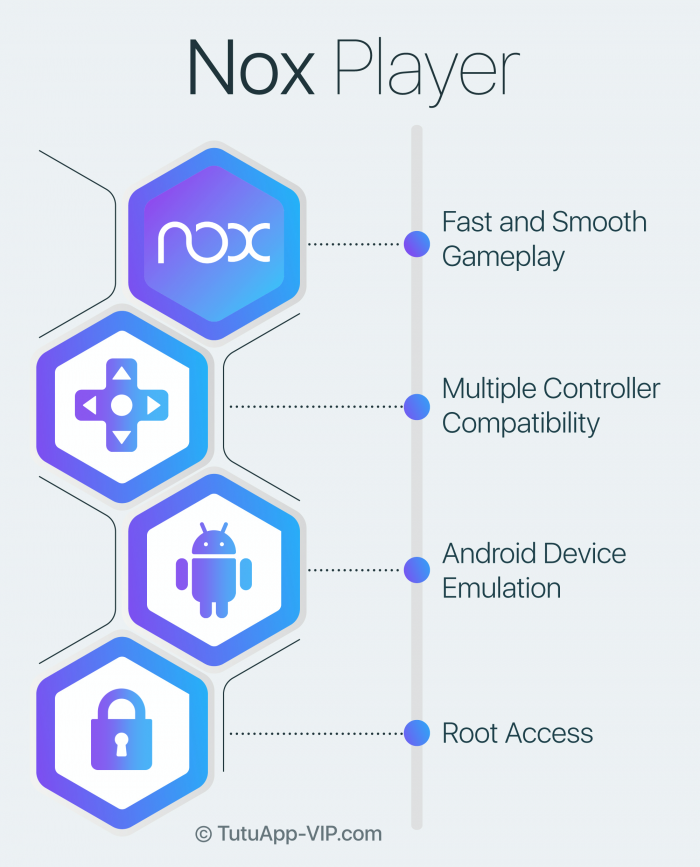 Is Nox Player Safe to Use?
Yes, Nox is a renowned brand, and its product is tested safe on all popular Anti-Virus and Anti-Malware platforms.
Yes, Nox Player is free to download and use on any Windows PC or Mac computer.
Is Nox Player Better than BlueStacks?
Both of these are good Android emulators, but Nox is the latest one with more control, as explained below.
Bluestacks is the largest emulator for the Android platform, but it has recently received an update that has slowed its performance right down. Nox Player is as good for game playing abilities, but it has the added benefit of not suffering in performance. That means you can have several games on the go at once with no noticeable issues.
Nox Player is much easier to root than Bluestacks
Bluestacks scores high on many of the benchmark tests, but the Nox player is lighter. It doesn't have anywhere near the system requirements that Bluestacks has and, if compatibility issues are a problem, Nox is the best option.
How Do I Connect my Game Controller to Nox?
Using the correct cable, connect the controller with your computer
You will see a controller icon show up at the top of the Nox screen when a successful connection is made
Tap on that icon and the Settings open
Adjust them how you want
Save the new settings, and your controller is ready
I Get An Error 1020/1008 – Virtual Machine Failed To Start. How Do I Fix it?
Reboot your computer, shut down your firewall and your anti-virus software
Find and right-click on the Nox icon and chose Open File Location from the menu
Click "Nox" to go back to the Nox File Folder
Click on the folder named noxvm
Right-click on NOXVM and select Run as Administrator
That error will not appear now
How do I Resolve Error 1005 – Outdated Graphics Card?
Launch Multiplayer and go to the Rendering mode
Set it as OpenGL or DX and reboot Nox
If you still have the issue, your graphics card drivers need updating
If that still doesn't fix it, you need a new card as your existing one is not compatible with the Nox requirements
And Error 1006 – Nox Needs to Reboot. How Do I Fix That?
This issue is telling you that Nox is not up to date so download the newest version via the official Nox website
If you are using the most up to date version, see Error 1005 and change the rendering mode – it should be fixed now
Download Nox Player today and reap the benefits of the most potent Android emulators ever to be released.
User Ratings: