If you are a first time Tutu user or a long-time user, you might have some questions in your mind about TutuApp and how it functions. In the following article, you will find most of your questions answered. If you find that your question is missing here, use the comment section below to add your question, and we will try our best to answer it and add it to the list here.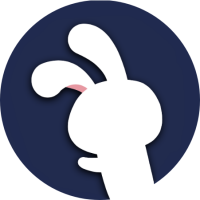 Does TutuApp Have Any Viruses?
No, it doesn't. The developers have ensured that it is 100% safe to use, and they continually update it to keep it that way. You should use your own anti-virus software on your device anyway, just as a precaution. If you want to install TutuApp on your iPhone or iPad, just go to the official TutuApp website and download it. While the app itself is not a virus, and it doesn't have any, it is an unofficial third-party app, and it does contain tweaks that can change the way your device performs.
What is the Difference Between TutuApp and VIP Membership:

Both have access to VIP features and privileges. At one time, you could only enjoy the VIP privileges on the device that you purchased the VIP membership, but a recent update to v 2.0 has meant that you can now have those privileges on any device so long as you sign in using a VIP account. It is recommended that if you already purchased TutuApp VIP, you now create a VIP account so that you can link your membership and use it on any chosen device.
I Purchased TutuApp VIP; How Do I Transfer My VIP Privileges to TutuApp 2.0?
If you currently use TutuApp VIP v1.8 to v2.0, you can use that version to register or login and link the VIP membership. If you use any other version, you will need to get in contact with customer services so that we can assist you in linking your membership to your account. Please have your UID and UDID to hand for this.
Is the VIP Service Supported on the TutuApp Android App?
No. At this time, the VIP service is "Not Available" on the Android version of TutuApp so, even if you purchased a VIP membership, your privileges would be the same as those of a normal user. If you have more than 60 days left on your VIP membership, you can renew at a discount of 10%.
I Am a VIP Member; Do I Get a Discount on Renewal?
As a VIP member, if you have less than 60 days remaining on your membership, you can renew for a discount of 10%
Have more questions?
Other Languages:
Français | Português | Tiếng Việt | हिंदी
*Found a Broken Link? Report it below.