If you are a first-time TutuApp user or a long-time user, you might have some questions in your mind about TutuApp and How-it-works. In the following article, you will find most of your questions answered.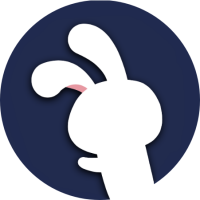 Frequently Asked Questions:
No, TutuApp VIP, as the name says, is a VIP or Premium version of the App. That being said, the TutuApp team has a "Lite" version of the app that is free to use. But note that, the Lite or Free version will have frequent revokes by Apple.
Does TutuApp Have Any Viruses?
No, it doesn't. The developers have ensured that it is 100% safe to use, and they continually update it to keep it that way. You should use your own anti-virus software on your device anyway, just as a precaution. If you want to install TutuApp on your iPhone or iPad, just go to the official TutuApp website and download it. While the app itself is not a virus, and it doesn't have any, it is an unofficial third-party app, and it does contain tweaks that can change the way your device performs.
What is the Difference Between TutuApp Free and VIP Membership
The Free Version is an open-to-all and free to use service from the developers of TutuApp. Since it is free, the download service is limited, and the apps get revoked quite often by Apple. While in the paid service, the revoke is much less, and it is backed up with an extension of your subscription in case there is a delay in restoring the app service.
I Purchased TutuApp VIP. How Do I Transfer My VIP Account to a New Phone?
If you currently use TutuApp VIP, you can register or login and link the VIP membership to your new phone. If that doesn't work, you will need to get in touch with the customer care so that they can assist you in linking your membership to your account. Please have your User ID and device UDID handy for this.
Is the VIP Service Supported on the TutuApp Android App?
No. At this time, the VIP service is "Not Available" on the Android version of TutuApp.
I Am a VIP Member; Do I Get a Discount on Renewal?
As a VIP member, if you have less than 60 days remaining on your membership, you can renew for a discount of 10%
Have more questions?
If you find that your question is missing here, use the comment section below to add your question, and we will try our best to answer it and add it to the list here.