TutuApp for iOS has been updated to support the latest iOS 13 firmware.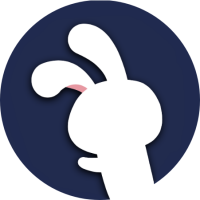 Use the download links below to get TutuApp on iOS 13.
How to Install TutuApp on iOS 13:
Open this post using Safari browser on your iPhone or iPad ( iPadOS )
Tap on the profile download button above
Tap Install on the popup message ( this allows the profile to be downloaded )
Now open your Settings app and go to General > Profiles
Find that developer name in the profile list and tap on it
Trust it and close Settings
Now you can use TutuApp on iOS 13
If the icon isn't there, the installation has probably failed. Either try again or try one of the TutuApp Alternatives while the developers fix the issue on iOS 13.
For more details, check out the above steps in the step by step video ( YouTube )
Frequently Asked Questions:
Is TutuApp Safe for iPhone?
Yes, TutuApp is safe for iPhone. It does not harm the device as it installs safely without messing up with the internal file system.
Does TutuApp work on iOS 13?
Yes. TutuApp works with 100% support for iOS 13. The TutuApp Team has updated the program to support the latest iOS 13 version released by Apple.
How do I download TutuApp for Free?
You can download TutuApp for free using the download steps on this page ( above ). Install the iOS configuration profile and get TutuApp for Free on your iPhone.
TutuApp comes in two versions, Paid and Free version. The VIP version is paid and hence requires an annual subscription.
We do get asked quite a few other questions about TutuApp, so have a look at our FAQ page for all the answers.
Important Links:
Don't forget to share your experiences with us and follow us on Facebook for more tips.
User Ratings:
Similar Apps:
EonHub App
EonHub is a new iOS appstore that allows 3rd-party apps and games download.
iOSHaven
iOSHaven App allows download of unofficial apps and games for iPhone.
AppCake
AppCake installer lets you install IPA files of apps and games on iPhone without a pc.