TutuApp and it one of the most comprehensive 3rd-party iOS app installer. It supports any iOS device running on iOS 11, regardless of whether your phone is jailbroken or not and we're going to tell you how to download it on your device.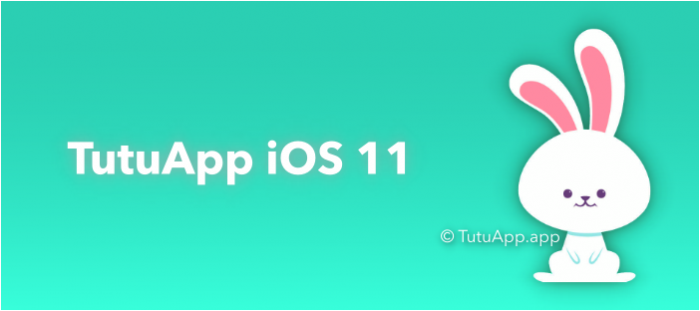 Get TutuApp on iOS 11 :
Following are the steps to download TutuApp. This method is a bit more involved so please follow these steps carefully.
Launch Safari on your iOS device and tap on the download button above.
Have a read through the information page that opens and then click the link to Install Directly – this will allow the profile to be installed on your device
Your Settings app will open, tap the link to Install Profile
Type in your passcode if requested and Safari browser will open
Tap the link to Install TutuApp and then tap Install on the confirmation window
Settings opens again, tap Install > Next > Done on each respective window
Wait until TutuApp has installed and then you can begin using it for all your apps and games Note : If you do not see the TutuApp icon on your home screen, the installation has not worked; please repeat these steps.
Frequently Asked Questions :
Let us help you make your mind up about TutuApp by giving you the answers you want to any questions you may have:
Popular Apps on TutuApp :
TutuApp is proving to be very popular and some apps are being downloaded more than others. Two of the most popular are:

PokeGo++ is one of the most downloaded games ever and offers a few extra features, such as the ability to hunt, capture and train monsters without leaving home, use the extra settings in the app to make the game easier for you and much more.

AirShou is a very popular screen recorder app that allows you to record your screen in full HD, and add high-quality audio . It fully supports iOS 11.
Fix TutuApp Not Working :
TutuApp is a great installer but, because it is not an official app, Apple will revoke the app certificate within a few days of you installing TutuApp. Although you can reinstall it, you don't want to have to keep on doing this but, by installing NessTool, you can prevent Apple from revoking the certificate in the first place. Find out how NessTool works and get a full download tutorial by going to the link below.
Common TutuApp Errors :
Most people will have no problems using TutuApp but there are a couple of common errors that are being reported. Both are easy to fix:
Profile Installation Failed , click the link for more details on how to fix
TutuApp doesn't run – open Settings > General > Profile and Device Management and find the TutuApp app certificate. Click on it and then click Trust. Close Settings and try again; TutuApp will now work
Alternatives to TutuApp :
TutuApp is not the only app installer available so if you can't find what you are looking for, try another installer. One of the best is:

AppValley is another great installer that offers a huge choice of apps and games to download. Find out more about AppValley and how to download it by clicking the link.
Let us know if you use TutuApp and what you think of what it has to offer. For all the latest news and more updates, you can follow us on Facebook.
*Please let us know if the Download LINKS on this page are NOT WORKING.